03 Mar 2015
Marksmanship Competition: Mission Accomplished
GEORGIA GARRISON TRAINING CENTER, Fort Stewart, Georgia, February 25 – March 1, 2015, By 2LT Ted Burzynski – Soldiers from the Georgia State Defense Force (GSDF) provided support to the Georgia Army National Guard (GAARNG) Marksmanship Unit during the 2nd Annual Andrew Sullens Marksmanship Competition.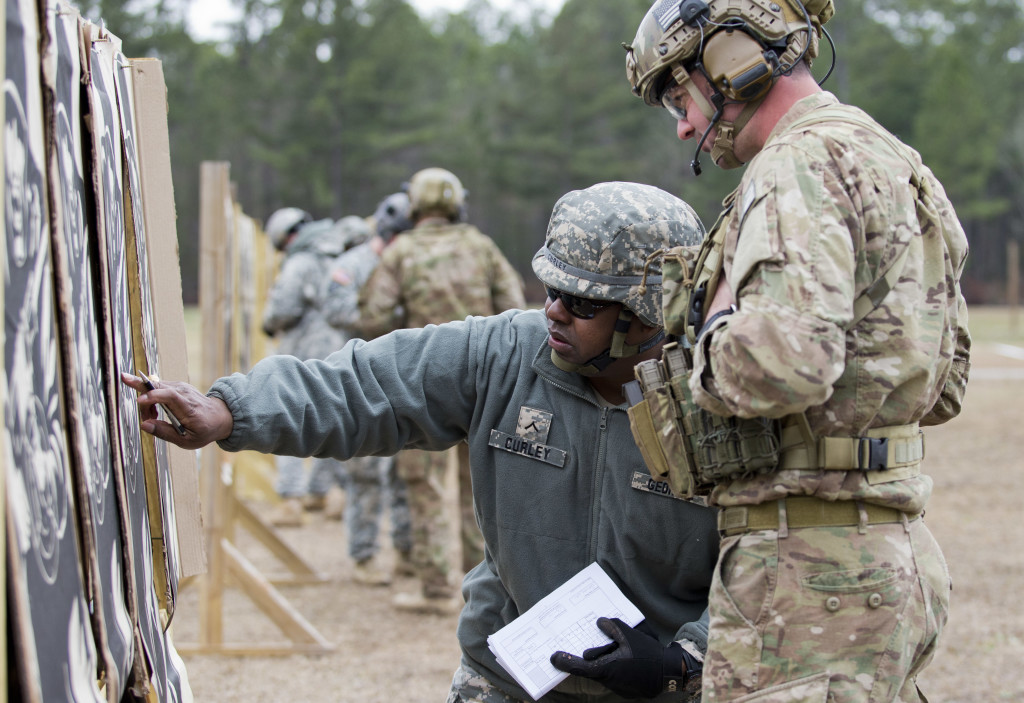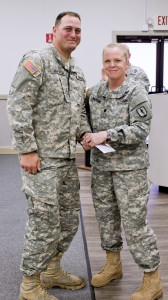 GSDF soldiers, serving alongside GAARNG soldiers, endured long, arduous, cold and wet days performing their duties flawlessly throughout the event serving as: Range Safety Officers, ammunition check point support, and target set up and maintenance. GSDF soldiers also worked in the range pit scoring targets.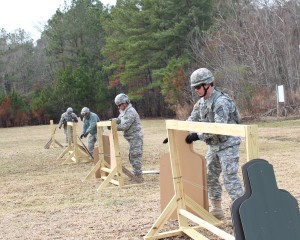 At the conclusion of the event an awards ceremony was held. In attendance, was COL Thomas M. Carden, Jr., GAARNG Commander, and other distinguished guests. PFC Jon Van Holm was presented with a handmade knife and sheath for his exceptional service during the event. Hooah!